PAEDODONTOLOGY
Your child should feel comfortable with us and you as a parent can help your child with it. Get used to dental check-ups at an early stage. A slow and playful introduction to the "dental experience" is necessary. It makes sense among other things, as part of a check-up with you, your one to two-year-old child to see you first. In a further check-up on you, we will try to take a look in your child's mouth. During a check-up with you, it makes sense that your one-to-two-year-old child looks at you first.

Make appointments for your child at times of the day your child is usually "in a good mood."
You should leave it to us to explain to your child what is happening at the dentist's place and above all, do not talk about your own dental fears in advance. Avoid false promises, such as "It sure will not hurt" or "It's over soon" and allow your child to bring the soft toy or favorite toy.
With a lot of empathy, our little patients are introduced to an optimal treatment that is as painless as possible. A good relationship of trust between your child and us is crucial for a fearless treatment. Therefore, the small patient with his parents is included as much as possible in the first detailed consultation.
Together with the history of the disease and the results of the preliminary examinations, we discuss the best treatment method together. Please stay discreetly in the background when treating your child and trust our team. Give your child the chance to gain their own positive experiences by entering the treatment room on their own.


Our treatment concept until your child turns 18:
From the age of 18 months, your child should have their teeth checked twice a year for caries.

Between the ages of 2 and 6

, your child should undergo three screening tests. Nutritional and oral hygiene advice is also provided as part of this check-up.




In these years of life, it is also possible to detect tooth and jaw malpositions in children.



From the age of 6, your child should take part twice a year in our "Zahnputzschule" (dental cleaning school), our individual prophylaxis program. This service is supported by your statutory health insurance up to the age of 18. It is free of charge for you and a measure to enable your child a suitable dental cleaning technique and good oral hygiene.

The primary teeth of your child take a particularly high priority. They influence the aesthetics, the chewing power, the language development and control the breakthrough of the teeth that remain afterward.
Primary teeth should be filled when caries is present to ensure preservation and to making the switch to permanent teeth possible.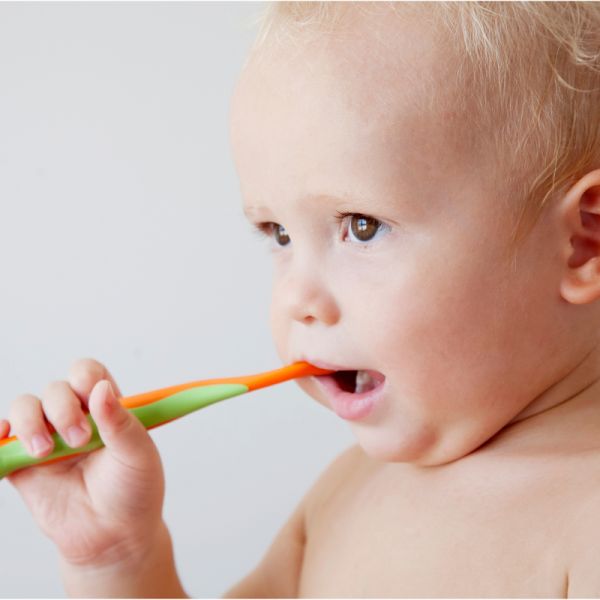 INDIVIDUAL PROPHYLAXIS
In case of high risk of caries, your child should visit two further prophylaxis appointments per year in addition to the two free visits to the "dental cleaning school". However, these are not included in the scope of the statutory health insurance and associated with a surcharge.
After the first teeth have broken through, until the second birthday, your child should be brushed once a day with a fluoride-containing toothpaste for children (amount of fluoride 1000ppm).
From the second to the sixth birthday, brushing your teeth should be done twice a day with children's toothpaste. Then a 3x daily oral hygiene with adult toothpaste is recommended.
As an additional prophylactic measure, we recommend the use of fluoridated table salt as a home-based prevention of tooth decay. Fluoridated table salt tastes no different than conventional salt and is a simple and very effective way to reduce the risk of caries.
In individual cases with a high caries risk, the intake of fluoride tablets may be useful.
FISSURE SEALING
With special plastic, the tooth fissures (dimples and furrows of the molars) are closed to prevent the ingress and settlement of plaque and bacteria. The particularly caries-prone areas are thus protected in the long term from caries.
In the preventive sealing, the teeth to be treated are drained and professionally cleaned by our prophylactic team. The tooth surfaces to be treated are roughened and dried. Subsequently, the thin liquid sealing material is applied and adapted. The material is hardened with a special light. Then the seals are checked and any defects are removed.
In contrast to preventive sealing, the invasive fissure seal is done by removing dark, discolored areas with special instruments to prevent caries progression. Afterwards, the stages are continued as in preventive sealing.
Because the teeth are fluoridated after this treatment, children / adolescents should not eat or drink for about an hour.
Within six months of fissure sealing, a follow-up visit to our office is required.
Please note that fissure sealing can reduce the risk of tooth decay, but it does not replace daily oral hygiene.
Our doctors decide whether a fissure seal is necessary for your child. Of particular relevance is the general oral hygiene and the consistent, systematic brushing of teeth.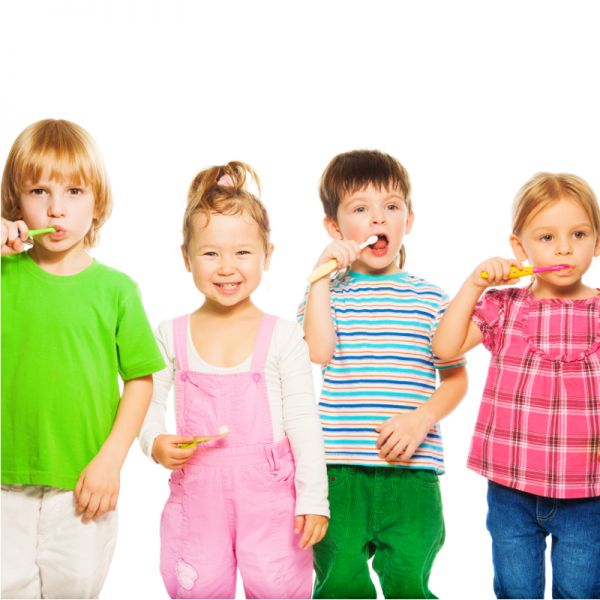 KINDERGARTEN SUPPORT
We look after several kindergartens in Calw. During the popular visits, we playfully teach the little children, together with the educators, the "experience dental visit".