ESTHETIC DENTISTRY & PROSTHODONTICS
Dental health is our priority and our goal is to keep your teeth as long as possible. Be it the treatment of periodontitis, an inflamed tooth root or large loss of substance of the dental crown by caries or fractures.
Nevertheless, aesthetic dentistry has a high value and plays an important role in strengthening the self-esteem of each individual. Because beautiful teeth are our personal business cards.
Aesthetic dentistry influences tooth color, tooth shape, tooth position and appearance of the gums.

We offer you all the possibilities of a modern aesthetic dentistry to beautify your teeth, e.g. through professional teeth cleaning, teeth whitening (bleaching), anterior ceramic veneers, plastic filling materials among others made of composite (plastic fillings) and ceramic inlay fillings (inlay / onlay).

The loss of one or more teeth not only has a negative impact on dental aesthetics, but can also have consequences for the survival of the healthy teeth. In the field of prosthetics, we use well-founded methods of dentistry to ensure the health and aesthetics of your teeth, with the aim of achieving the best results according to the latest scientific standards.
Together we will consider which solution suits you the most. Be it an implant, the supply of crowns and / or bridges, alternatively a prosthesis that you can take out. The modern prosthetics allow comfortable dentures, which closes your teeth again and restores functionality while improving the quality of life.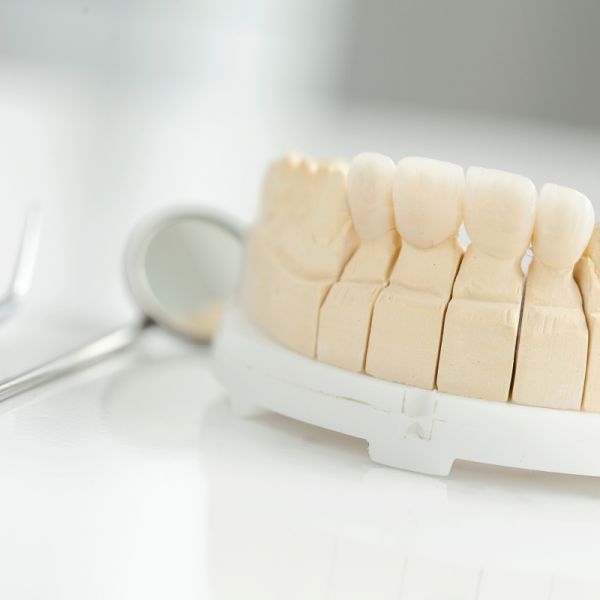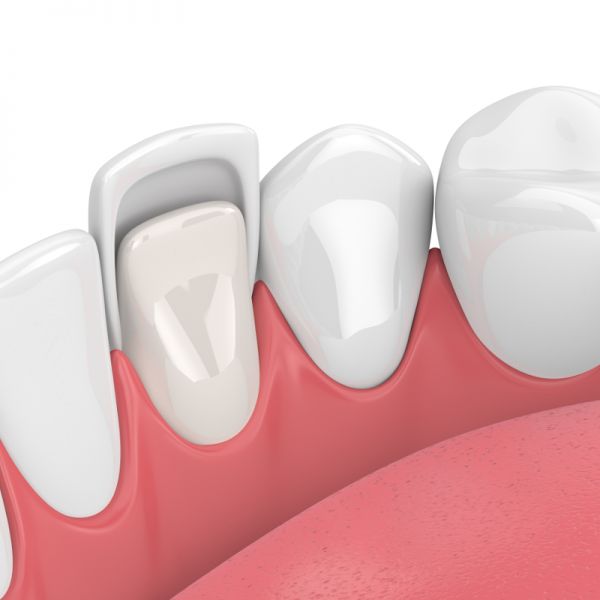 VENEERS
With Veneers it is possible to create beautiful and perfect teeth in the anterior region.
Slight misalignments of the incisors, small gaps in the teeth, strong internal discoloration and too small or too short teeth can be optimally corrected with these perfectly fitting veneers. Veneers are wafer-thin veneers made of special ceramics that are permanently bonded to the teeth. They are extremely suitable for everyday use and prove to be an aesthetic gain for a radiant smile.
Veneers are dentures which does not limit the functionality in any way and also looks naturally beautiful.

In order to achieve your natural dream smile, it requires a careful and extensive planning. Close cooperation between patient, dentist and dental technician is essential.

PLASTIC FILLING MATERIALS
These filling materials are processed directly in the tooth, brought into shape and cured. Here we distinguish between glass ionomer cements and composites. Since we are an amalgam-free dental practice, we have focused on the application of these plastic filling materials.
The use of amalgam fillings is due to the mercury contained in children and pregnant and breastfeeding women no longer apply.

Plastic filling materials used in practice differ qualitatively from the type of composition and the processing technology from each other.
Composites consist of an organic and inorganic part. The organic part is made of plastic and the inorganic part of the smallest ceramic, glass and quartz particles. Among other things, the ratio of these two parts makes the qualitative difference
We are happy to advise you comprehensively on the different filling materials in our practice.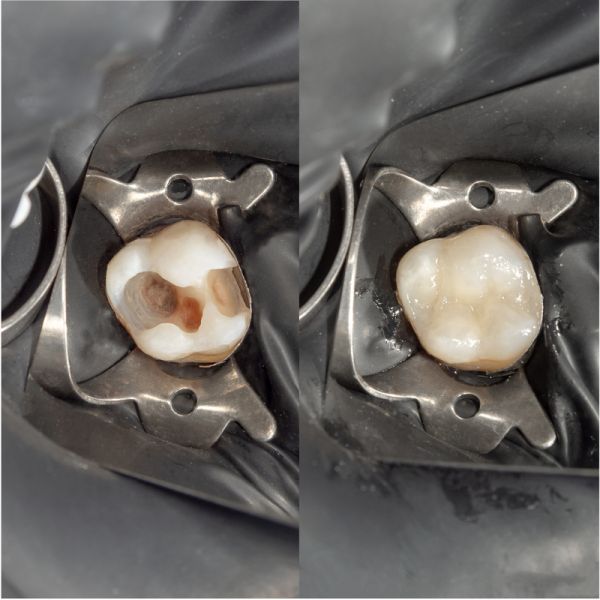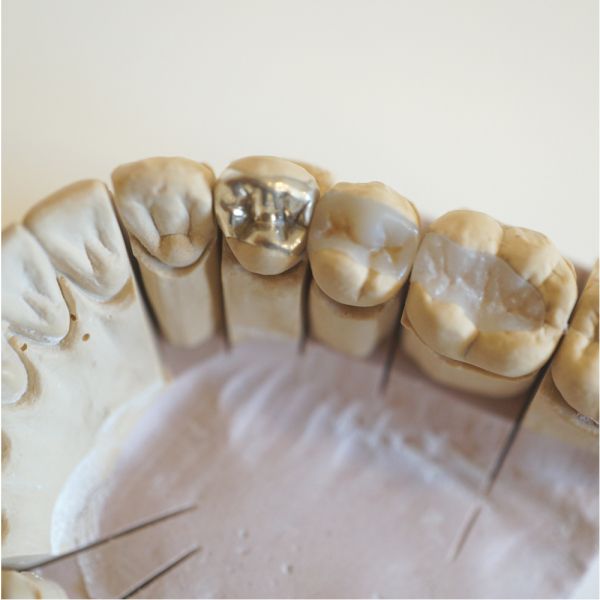 INLAY & ONLAY
Ceramic or gold inlays are tooth fillings that are manufactured in a dental laboratory and are considered long-term and stable alternative in dental fillings. They are characterized by a much longer shelf life than conventional filling materials. In addition, ceramic is very well tolerated, does not trigger any kind of allergies, is biocompatible and insensitive to temperature.
The affected teeth are optimally protected, since in most cases significantly less of the healthy tooth must be removed than with conventional restorative materials.
An onlay, the partial crown, is a larger variant of the insert fillings and is used when the damage to the tooth is too extensive.


Individual tooth colors and special processing options on the part of the dental technician make inlays practically "invisible".

PROSTHODONTICS - DENTURES
The optimal dentures should come as close as possible to their natural model and should not be visible. The functionality as well as the aesthetics play a big role.
In a first meeting we advise you on the possibilities, whether fixed or removable dentures, we develop a harmonious integrated overall appearance.
Individual wishes are also treated as a priority, with the main focus on the natural, radiant smile in conjunction with a trouble-free function.
With the help of crowns, bridges, implants and / or removable dentures, we find an optimal solution and achieve the best sustainable treatment results.
We are happy to advise you on all dental aesthetic options in our practice.